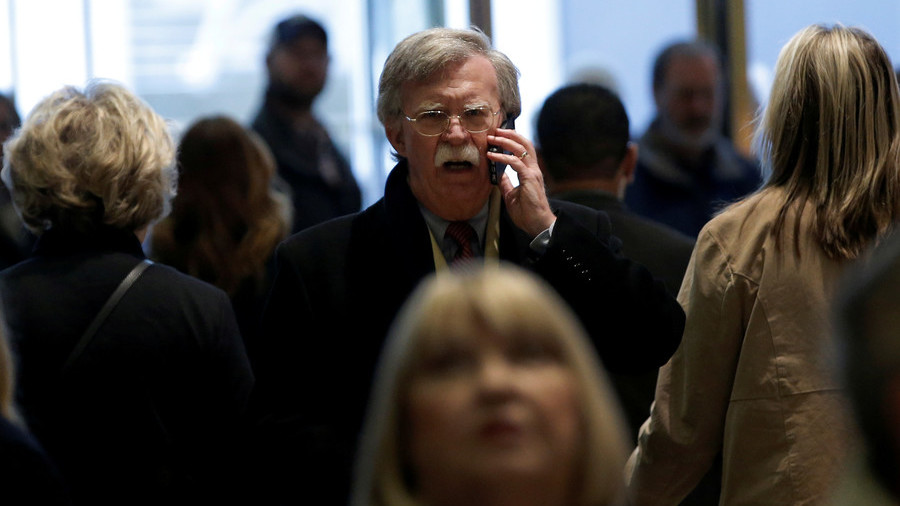 On Monday evening, President Donald Trump will meet senior Pentagon officials with his new mega-hawk National Security Advisor John Bolton taking part. Bolton enters the office with a brand new pretext to bomb Syria.
Bolton, a key player in building the George W Bush administration's fraudulent case for attacking Iraq, starts his tenure in the Trump administration this week.
Read more
.
RT
Related,
-
Syria attack response looms over Bolton's first week as national security adviser
(video) - CNN
-
Bolton starts today, with a Syria crisis on the agenda. But there are limits to what he can do.
- Washington Post
-
Trump says U.S. to decide on response to 'atrocious' Syria chemical attack in 24 to 48 hours
(video) - Washington Post
-
WikiLeaks issues a US$100,000 reward for information chemical attack Douma
- Wikileaks