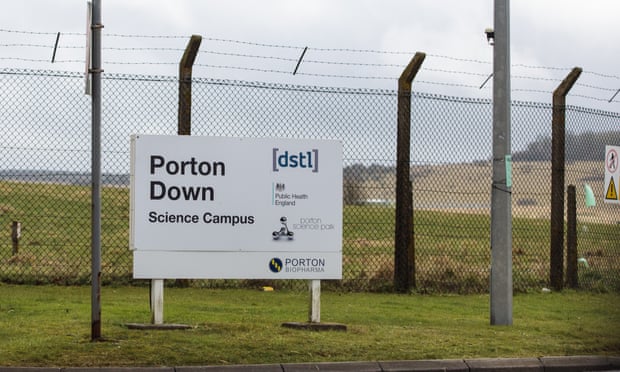 Defence lab unable to definitively say where nerve agent that poisoned Sergei Skripal and his daughter came from
British scientists at the Porton Down defence research laboratory have not established that the nerve agent used to poison Sergei and Yulia Skripal was made in Russia, it has emerged.
Read more
.
Guardian
Related,
-
Did Boris Johnson lie that lab told him Russia was source of Salisbury nerve agent?
(video) - RT
-
Salisbury poisoning: UK experts cannot prove novichok nerve agent used on Skripals came from Russia, MoD says
- (video) - Independent
-
UK scientists unable to provide agent source - but Russia still blamed
(video) - RT
-
'He said she said': UK now denies Johnson said lab told him Russia to blame for the attack
(video) - RT
-
Brits leger: geen bewijs dat zenuwgif uit Rusland kwam
(video) - VRT
-
OPCW na oproep Rusland bijeen over zenuwgasaanval op Skripal
- NOS
-
Britten: Russisch voorstel voor gezamenlijk Skripal-onderzoek pervers
- NOS