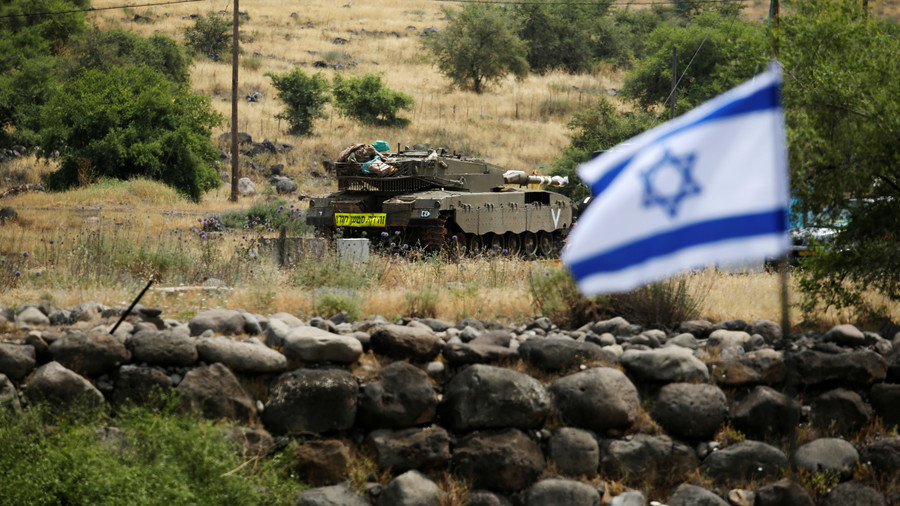 Strikes have been reported across the border between the Israeli-occupied and the Syrian portions of the Golan Heights. Syrian media says Israeli shells hit its territory, while Israel reports it was targeted by Iranian missiles.
The shells were fired from the Israeli-controlled area towards the city of Baath in northern Quneitra, Syria's state SANA news agency reported.
Read more
.
RT
Related,
-
Syrian Air Defenses Shoot Down Israeli Missiles Attacking Golan
(video) - teleSUR
-
28 Israeli jets fired about 60 rockets in overnight strikes on Syria – Russian MoD
(video) - RT
-
Syria downs Israeli rockets after Quneitra shelled
(video) - PressTV
-
Iranian Force Launches Missiles at Golan; Syria Says Intercepted Rockets Launched by Israel
- Haaretz
-
Projectiles fired towards Israeli forward defensive line in the Golan
- JPost
-
IDF: Iranian forces fire 20 rockets at Israel; Iron Dome intercepts some
- Times of Israel
-
Has Israel opened a new front in Syria's war?
(video) - Al Jazeera
-
Britain hits out at Iran over Golan rocket attacks, but remains silent on alleged Israeli raids
- RT
-
'Iran has no reason to strike Golan': Analysts dispute Israel's 'political' claim of missile attack
- RT
-
Raketaanvallen Israël en Iran: 'Neerwaartse spiraal van geweld'
- RTL