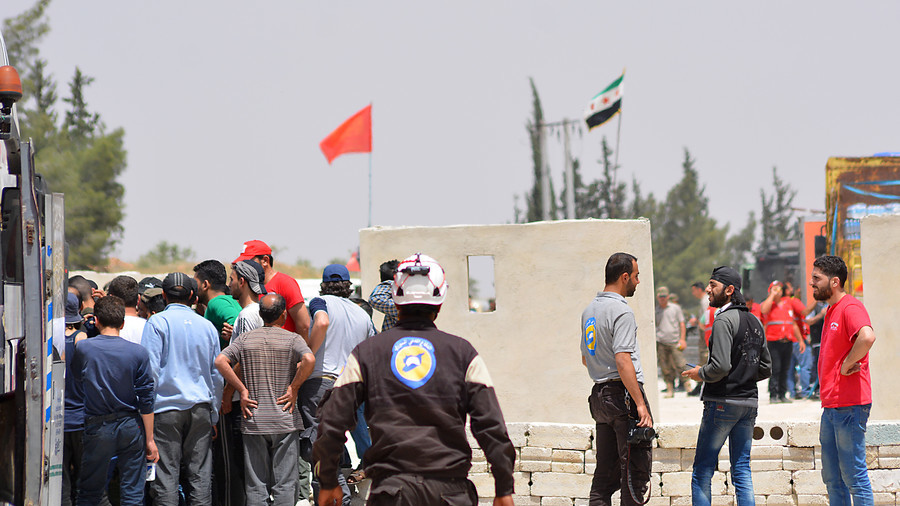 The United States will resume funding for the controversial, militant-linked White Helmets, a month after the group had its financial support frozen. The State Department also lauded the group for saving "100,000 lives" in Syria.
President Donald Trump has authorized the US State Department, in conjunction with the United States Agency for International Development, to release $6.6 million for the "vital, life-saving operations" of the so-called Syrian Civil Defense group, known colloquially as the White Helmets, and for the UN's International, Impartial and Independent Mechanism (IIIM), a UN agency that is investigating war crimes committed during the conflict.
Read more
.
RT
Related,
-
US ends freeze on funding to Syria's White Helmets
- New Arab
-
State Department: Trump authorizes release of some funds for Syria's White Helmets
- CBS
-
US releases 6.6$mn for White Helmets, UN agency
(video) - RT
-
US releases funding for volunteer group complicit in 'staged' gas attacks in Syria
- PressTV
-
White Helmets: A tool for 'regime change' in Syria that's too important to stop funding?
- RT