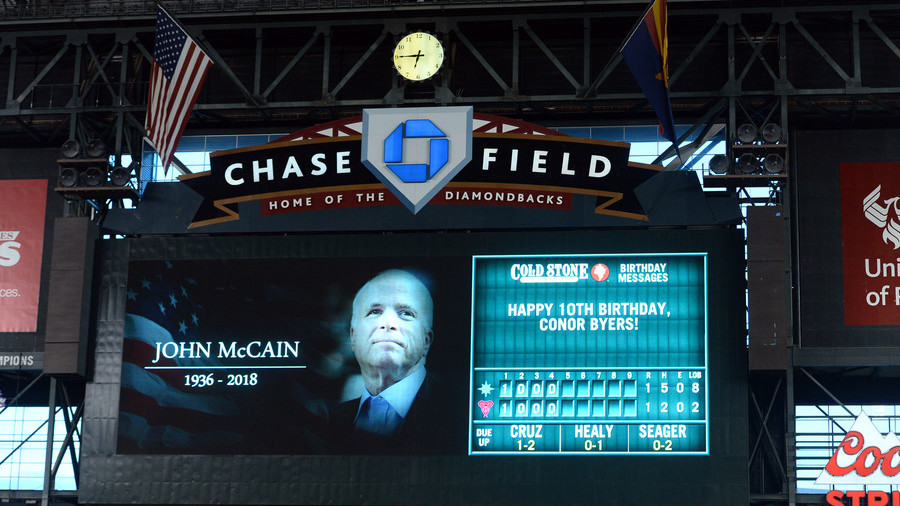 The death of John McCain caused mixed feelings and triggered a heated debate over the American values represented by the Republican. While some commended McCain's patriotism, others questioned his moral integrity.
Following the announcement of 81-year-old John McCain's death, the public took to social media to express their condolences and share mixed feelings about the Republican's life and deeds.
Read more
.
RT
Related,
-
Sen. John McCain's complicated moral legacy on torture
- Vox
-
John McCain was an extreme right-wing lifelong warmonger
(video) - Ben Norton
-
John McCain Went To Ukraine And Stood On Stage With A Man Accused Of Being An Anti-Semitic Neo-Nazi
- Business Insider
-
Did John McCain Meet with Abu Bakr al-Baghdadi, the Alleged Head of the Islamic State (ISIS, ISIL, Daesh)?
- Global Research
-
US Senator McCain's hawkish stance led to the death of millions: Analyst
- PressTV
-
Arms giant Lockheed Martin's tribute to John McCain goes down... badly
- RT