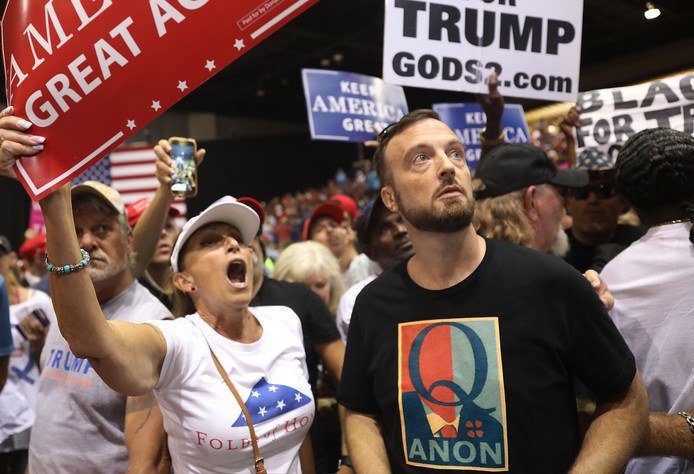 Een mysterieuze club van Amerikaanse complotdenkers timmert aan de weg en laat zich steeds vaker zien. Wat is QAnon?
Voor de een zijn het volslagen gekkies, voor de ander puzzelaars die doorgronden wat de meesten van ons niet kunnen of willen begrijpen. Feit is dat QAnon, de jongste Amerikaanse beweging van complotdenkers, steeds prominenter in beeld komt. Letterlijk, op de laatste bijeenkomst van Donald Trump, deze week in Florida.
Lees meer
.
AD
Gerelateerd,
-
Q, waar blijft de storm?
- Bovendien
-
Het mooie verhaal van 'Q'.. Hoopvol of afleiding?
- WantToKnow